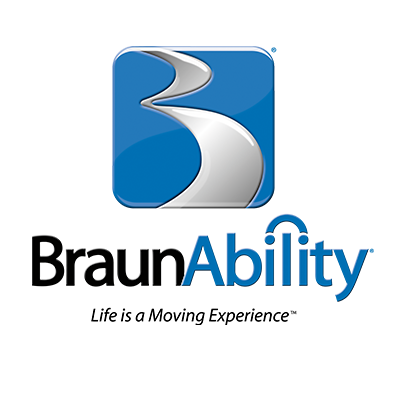 Entervan XT
The Dodge Entervan has been the star of the BraunAbility® model lineup for over 20 years. The accessible van is based on the same Entervan platform but with a 14" lowered floor in place of the traditional 10" floor of the Entervan. This gives taller individuals the same quality product but with greater dimensions to meet their needs. This wheelchair van conversion is easy to operate and offers a spacious interior. The one touch power entry and exit system includes a power sliding side door, a power ramp, and a power auto-kneel system to reduce the ramp angle and make the van easier to enter and exit for wheelchair or scooter users. The Entervan also features easily removable front seats that allow a wheelchair user to drive the vehicle (when properly equipped with hand controls) or to ride in the front passenger position.
The Exclusive Quiet Drive® in The Entervan XT
Quiet Drive® is a groundbreaking noise reduction technology offered exclusively in all BraunAbility® Entervan XT wheelchair vans. Quiet Drive® reduces noise, creating a more enjoyable driving experience by using advanced acoustic techniques to identify and then block noise from entering the vehicle cabin.
Fully Automatic Sliding Door BraunAbility® Entervan XT
The wheelchair van's sliding door opens reliably at the touch of a button, allowing the wheelchair ramp to deploy. This feature can be activated with the standard keychain remote, or with one of the interior control switches.
Entervan XT Ramp System
The lightweight aluminum ramp extends to allow easy access to the interior for either a wheelchair or a scooter. A durable, non-skid, powder-coated finish ensures superior traction, and the slotted surface helps to prevent your chair from tracking debris into your BraunAbility® Entervan XT. In the event of power failure, the ramp can be operated manually.
Auto Kneel in The BraunAbility® Entervan
To make boarding even easier, BraunAbility® handicap vans feature an integrated kneeling system. An actuator lowers the rear suspension while the door opens, which reduces the slope of the auto ramp. Keeping Midwest climates in mind, BraunAbility® has enclosed the actuator internally to ensure long dependability.
BraunAbility® XT Lowered Floor
From the firewall to the rear axle, the wheelchair van's floor is up to 14" lower than that of a conventional minivan. With a choice of seating positions, wheelchair users can choose to ride in their chairs and enjoy the view.
Removable Seating
For those who wish to ride up front or even drive from a wheelchair, BraunAbility® makes it easy: simply unlock the seat base and roll the entire seat out of the handicap van. The seats can be reinstalled into the BraunAbility® Entervan XT just as easily when needed.